DJ HUNT CONTRACTING Is a highly experienced applicator working over a decade on some of the largest projects around Alberta and BC providing a professional job on time. For a long lasting high performance insulation installed professionally contact DJ HUNT CONTRACTING INC today.
Frequently asked questions
Is spray foam safe?
---
Yes, when applied correctly spray foam foam is 100% safe after 24 hour period for off gassing. Problems occur when installed incorrectly by inexperienced installers or contractors cutting corners. Spray foam is also used in many hospitals and schools. All certified spray foam must go through an extensive testing process to ensure safety.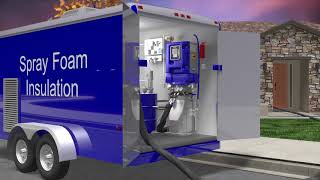 ---
Why should I use spray foam?
---
1. Highest R value per inch 2. Improved air quality 3. Improves stuctural strength of building 4. Long lasting air and vapor barrior
---
What about rebates?
---
https://www.bchydro.com/powersmart/residential/savings-and-rebates/current-rebates-buy-backs/home-renovation-rebates/eligibility.html
---
Why should I use DJ HUNT CONTRACTING INC
---
Insured, Certified. Experienced applicator delivering a high quality product safely and on time. Only uses top performing Canadian aproved products.
---
---